Our pets are part of our family. During this pandemic, we've been especially grateful to have them in our lives to give us unconditional love. If you're like us, the silliness of pets has probably also helped with your anxiety and stress! With the 4th of July here, our pets need us to help them cope with their nervousness in hearing fireworks. As you may already know, during the 4th of July, more dogs end up in your local shelters or lost from home. When a dog is frightened, they tend to run far away from whatever is scaring them....
---
The 4th of July has always had a special place in our childhood memories. As children, we lived in a small town that organized an annual parade to commemorate this holiday that took place steps from our front door. On the morning of the parade, our parents would get up early to place chairs and blankets along a segment of the sidewalk to ensure we would receive VIP seating and adequate shade for the parade's duration.   Coordinating with our 4th of July t-shirts, our family would attend this event annually to view the creative floats, classic cars, and marching...
---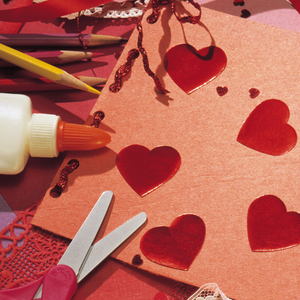 ¡Que viva el amor y la amistad! Every year, my son and I look forward to Valentine's Day because it's an opportunity to show those we love how much they mean to us. The problem is that, as a mom, I always found myself at a loss for sweet and affordable activities that were engaging for my little boy. Seriously, the struggle was real! It was hard finding unique, personalized gift ideas for my son to give to his teacher, nana, abuelito, and tías.    Today, I'm sharing with you a sweet and affordable Valentine's Day activity that we've been doing since he...
---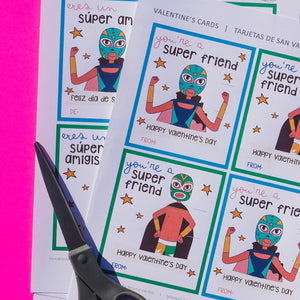 Valentine's Day is near and I'm not sure if anyone else has noticed, but Valentine's Day cards are getting pretty crafty! As a mom, I'm definitely feeling the pressure to step up my crafting game. One year, my two daughters and I made pop-up cards and after the third one we were so over it. Another year, we decided to print out and cut out little animal shapes, thinking that wouldn't be as much work, but that also was wearying. It's so difficult to send your kiddos to school on Valentine's Day with something unique, creative, and not to mention...
---
Some of my favorite things about December revolve around family traditions. During this cozy time of year, I'm ready to play Christmas music as I work on DIY projects to make this a magical season for my son and family. Today, I'm sharing with you a fun and inexpensive DIY that was a hit with my son when he was a toddler until kindergarten.     Activity: Yummy Treats for Santa's Reindeer   Pro Tip: Before doing this activity, I recommend reading "Twas the Night Before Christmas," which has the names of all eight reindeer. Don't forget to add the ninth...